"- If you're from Africa, then why are you white?
- Oh my God, Karen, you can't just ask people why they're white."
Mean Girls som kom ut i 2004, er kanskje en av de filmene jeg har sett (og ledd) mest av de siste årene. Det er ikke for ingen grunn at vi på ungdomsskolen arrangerte "Mean Girls-dag" der vi kledde oss ut og var dust en hel dag, eller at sitater fra filmen stadig popper opp i de morsomste sammenhenger.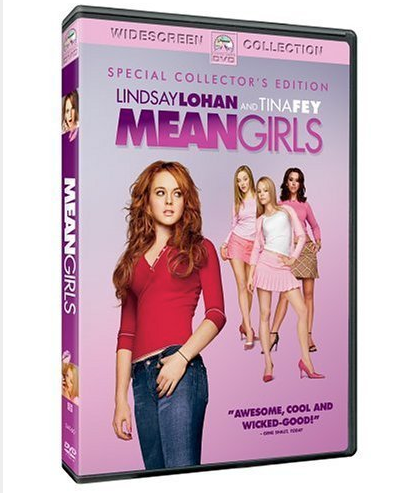 Hovedrollen som uskyldige, hjemmeskolerte Cady Heron spilles av Lindsay Lohan, og vi følger henne når hun skal starte på offentlig skole for første gang.
"I know she's kind of social retarded and weird, but she's my friend,
so just promise me you won't make fun of her, OK?"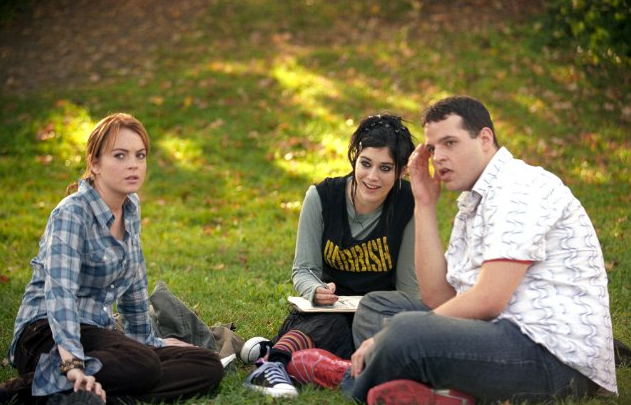 Cady er vant til å leke med løveunger og være med foreldrene, så at overgangen til en dramatisk high school i USA er litt forandrene, er jo ingen overraskelse. Hun får fort to venner, Janis Ian og Damian, som er to "freaks" i klassen hennes.
"That's Damian. He's almost too gay to function."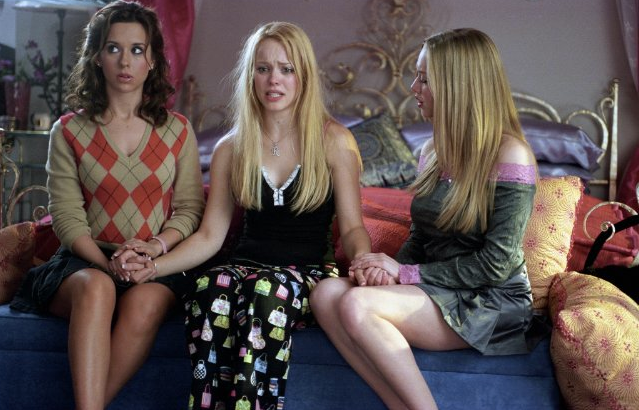 I klassen er også en klikk av de mest populære (og derfor også mest hjernedøde, rosa og grusomme tenåringsjentene du kan tenke deg - selvsagt) jentene - også kjent som The Plastics.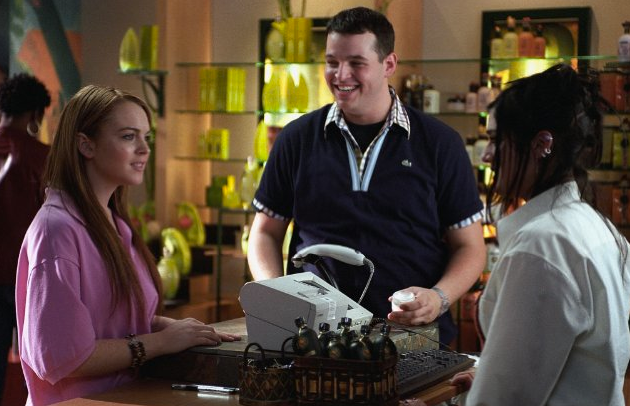 Lederen til The Plastics, Regina, pleide å være Janis bestevenninne, men de er nå bitre fiender, og etter at The Plastics har tatt kontakt med Cady, bestemmer Janis og Damian seg for å få med Cady til å gå "undercover" og ødelegge heltestatusen som The Plastics har på skolen.
Og selvsagt blir det forelskelser, dramatikk, grining, hysteri, fyllefester og ja, alt hva slike filmer alltid har, bare at dette er med et manus helt hinsides - jeg ler så godt av denne filmen!
"Don't have sex, cause you well get pregnant and die!
Don't have sex in the missionary position, don't have sex standing up,
just don't do it, OK, promise? OK, now everybody, take some rubbers."
"I'm sorry that people are so jealous of me.. But I can't help it that I'm so popular."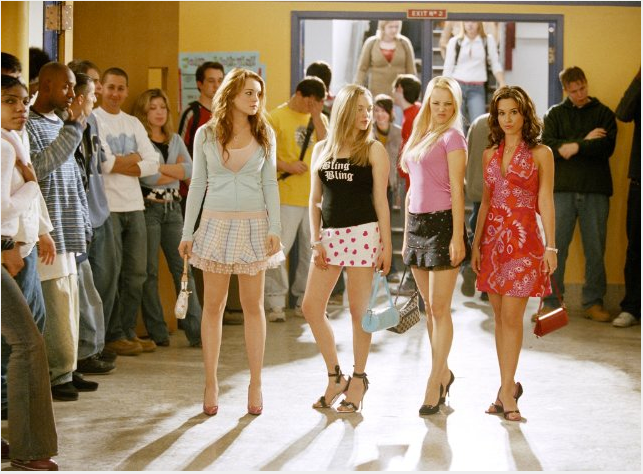 "Gretchen, I'm sorry I laughed at you that time you got diarrhea at Barnes and Nobles.
And I'm sorry for telling everyone about it. And I'm sorry for repeating it now."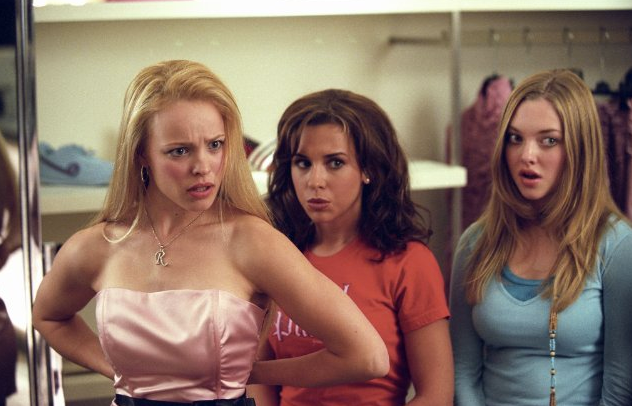 "I'd rather see you up there, shaking that thang!"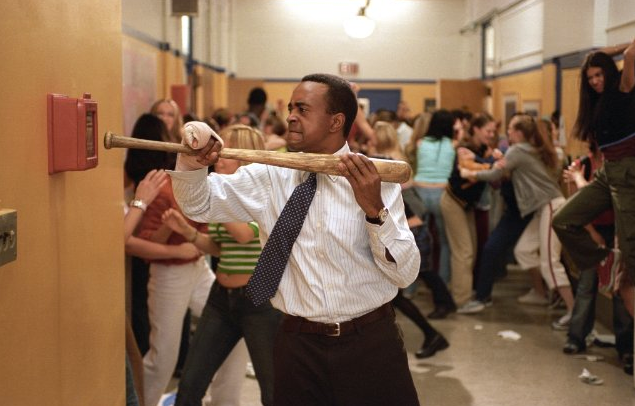 "Hell no, I did not leave the South Side for this!"
- - -
"You go, Glen Coco, you go!"
"Grool! Eeh.. I ment to say cool, but I started to say great."